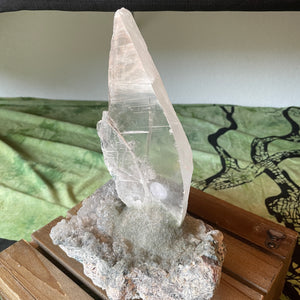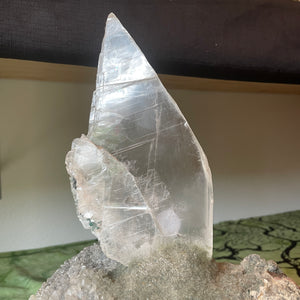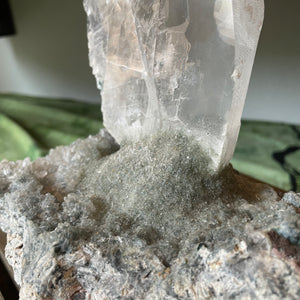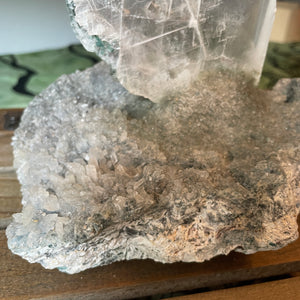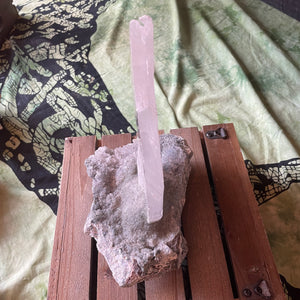 Selenite Slab on a bed of Green Amethyst
Selenite is a powerful stone for cleansing and purification. It dissipates negative energy and brings more calm, peace, and focus into the space. This is one of the few stones that do not need to be cleared because it automatically clears all energy, including itself. As a bearer of light, this is a must have for all healers and spiritualists.
Amethyst both soothes, and stimulates, the emotions and the mind. It carries the energies of creativity, passion, fire and spirituality. Amethyst is also a stone of protection in the physical, mental, emotional and spiritual realm. When setting a peaceful and meditative space, this tower will help still the mind and purify frequencies.
This piece is from Brazil and weighs 5.3 lbs. It's dimensions are 7.75 x 5 x 9.75 inches.