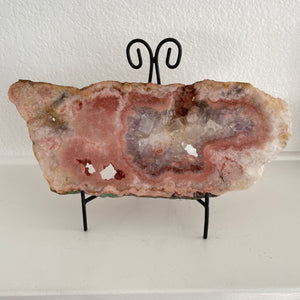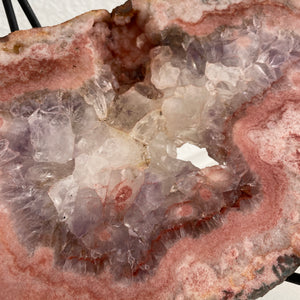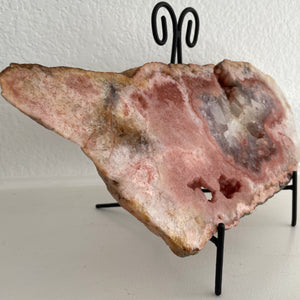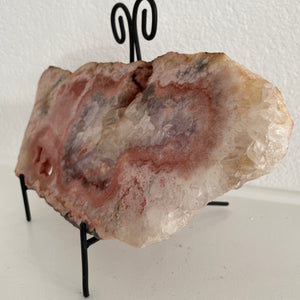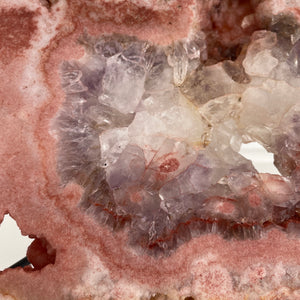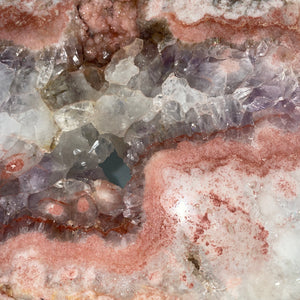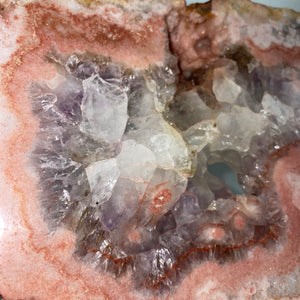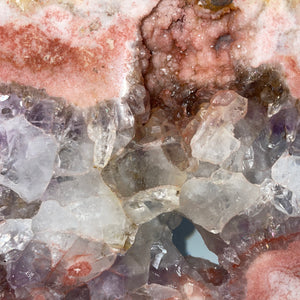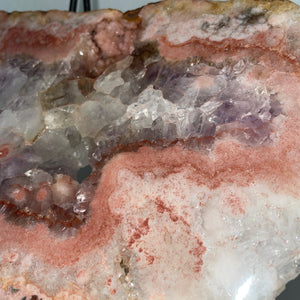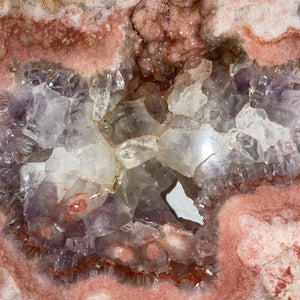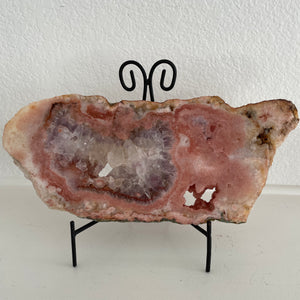 Ravishing Rosie Pink Amethyst
This precious stone carries the energy of spirituality, passion, creativity and fire. A gem that's psychically powerful and offers protection against physical and energetic attacks. This larger piece is wonderful because while it has yang energy it also creates a calm and peaceful environment. Amethyst stimulates the etheric, crown and third eye chakras to support cognitive perceptions and accelerating intuitive and psychic abilities.
This talisman of focus and success is from Minas Gerais, Brazil, and weighs 2400 grams. The dimensions are 14.75 x 1 x 6 inches. The stand is also included!