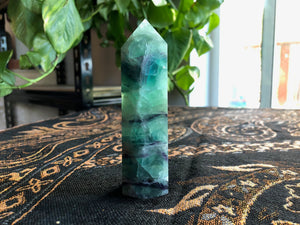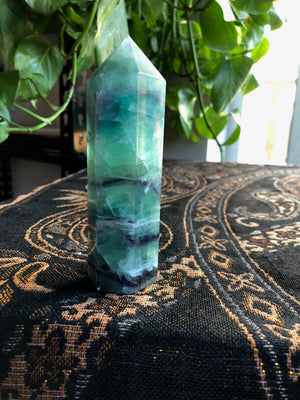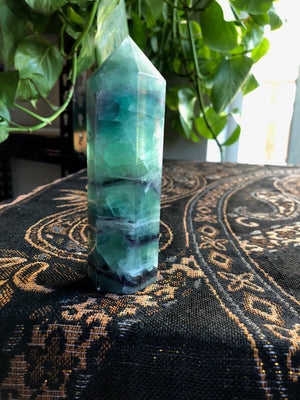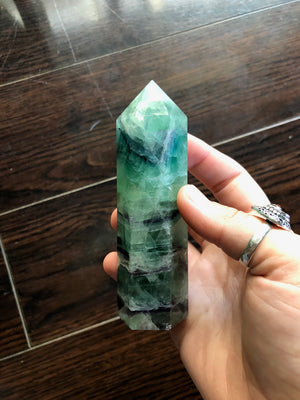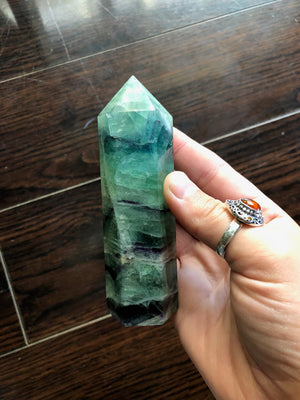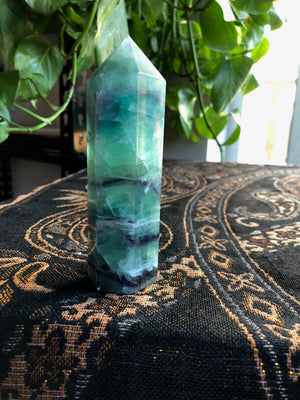 Powerful Rainbow Fluorite Tower 11
This Rainbow Fluorite tower from Madagascar contains vibrant shades of blue, green, and purple. The tower is of the highest quality of Fluorite with a AAA grade. 
Rainbow Fluorite helps to absorb new information and promotes quick thinking. It is an excellent learning tool, great for organization and processing information. Fluorite aids in obtaining higher consciousness. It wards of negative energies and stress. Fluorite cleanses, purifies, dispels, and reorganizes anything within the body/mind that is not in perfect order.
Measures 4.5" tall and weighs 0.58 lbs