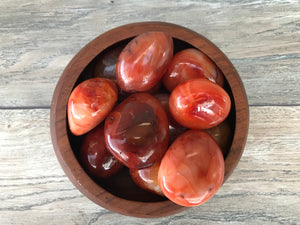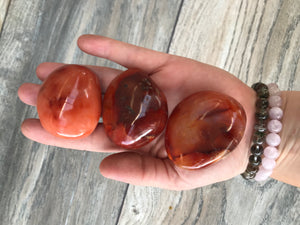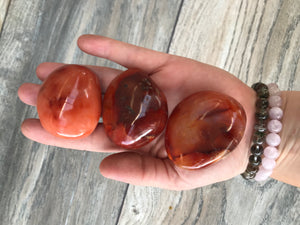 Sunset Carnelian Palm Stone
Carnelian grounds and anchors you in the present reality/moment. It stimulates creativity. Carnelian possesses the ability to cleanse other stones. It provides courage, promotes positive life choices, and creates motivation for success. Carnelian calms anger and bans emotional negativity, replacing it with a love of life.
Each varies slightly. We will intuitively choose a Carnelian Palm Stone for you.