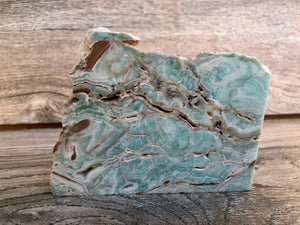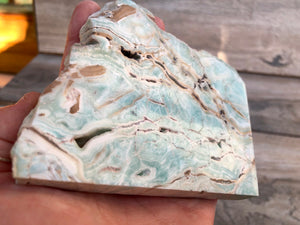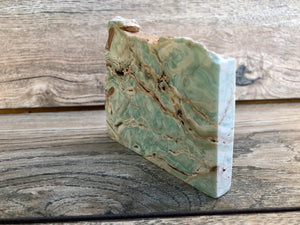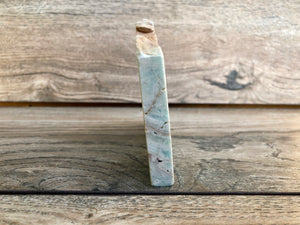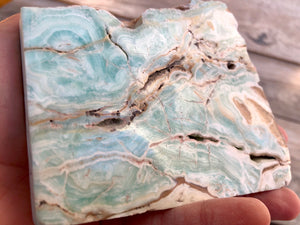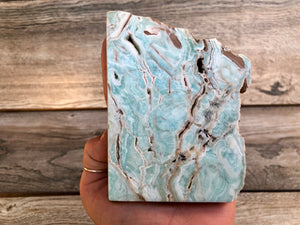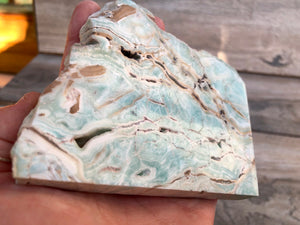 Recuperation Blue Calcite Slab
Blue Calcite is a gentle stone for recuperation and relaxation. Use it to soothe your nerves, lift anxiety, and bring a sense of serenity. With the help of Blue Calcite, your intuition will be sharpened and your communication will become more effect. It is said to lower blood pressure and dissolves pain on all levels. Blue Calcite helps you feel more confident in your decisions and decreases self-doubt. 
Measures 4.5 x 3.75 x 0.5" and weighs 300 grams.