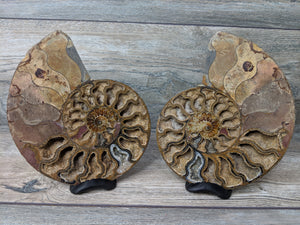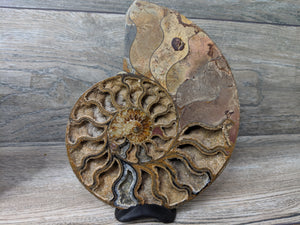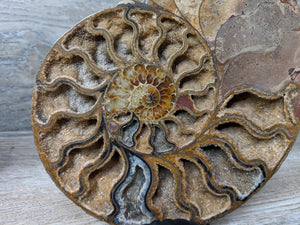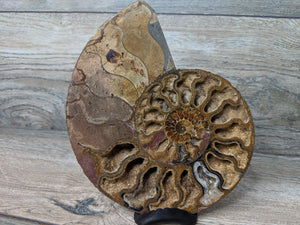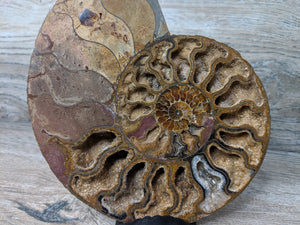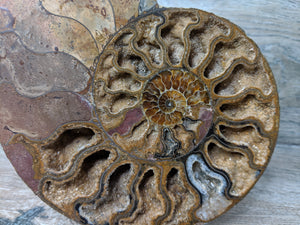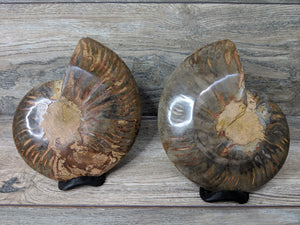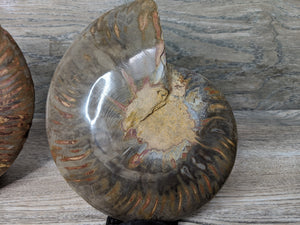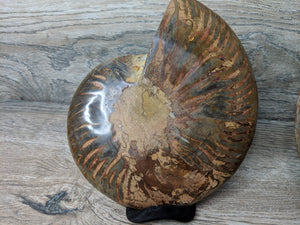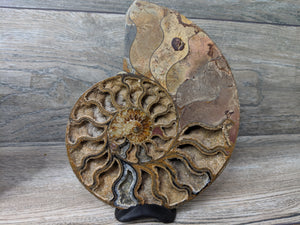 Stunning Ammonite Pair with Druzy & Quartz
This incredible Ammonite pair is a 400 million year old fossilized mollusk shells. Symbolizes continual change and evolution. Brings health, prosperity, success, and insight. Stimulates the life force (Chi) within. Draws off negative energies, the spirals act as filters and turns it into positive energy. Brings stability and eases spiritual development and growth. 
Measures 7 x 6" and weighs 2.25 pounds. Contains Quartz stunning crystals and druzy within its pockets. 
*does not come with stands