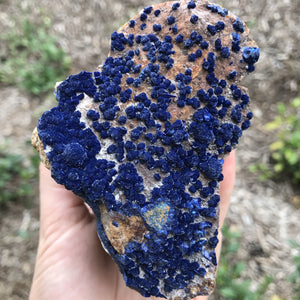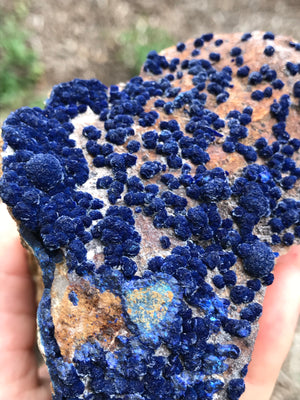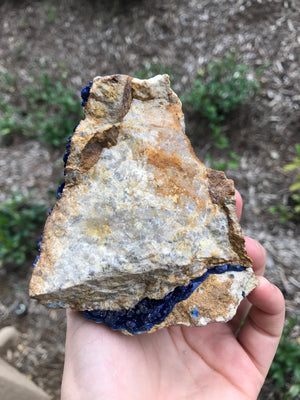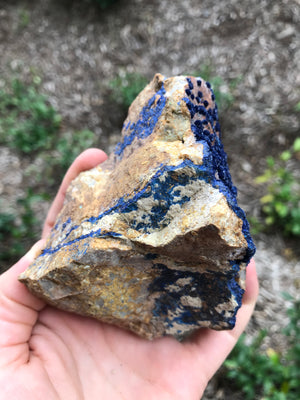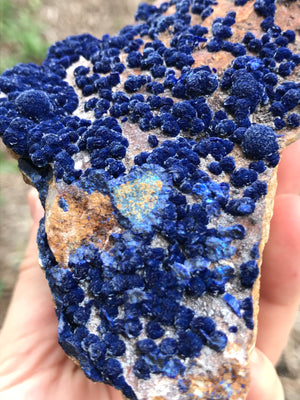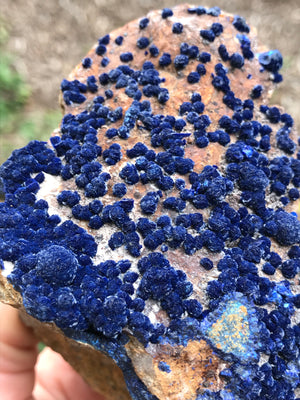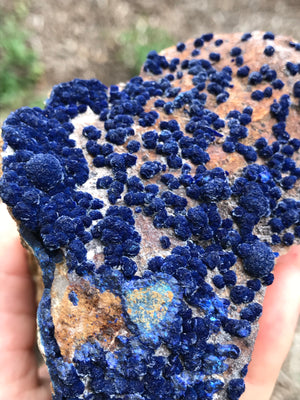 Royal Blue Botryoidal Azurite in Matrix
Azurite enhances creativity, inner wisdom, concentration, and intuition. Releases stress, worries, and fear. Fortifies long-term career goals and
encourages the study of new or challenging subjects. Maintains balance and inspires the
search for truth in your reality.
This beautiful Botryoidal Azurite found in Arizona, comes from a 1970s mineral collection. It measures 4 x 2.5 x 3.5 inches.