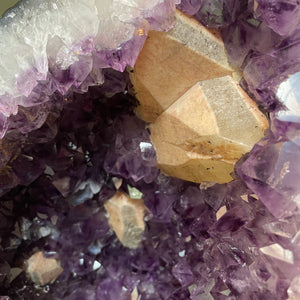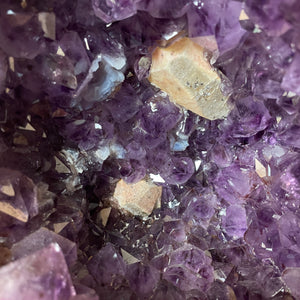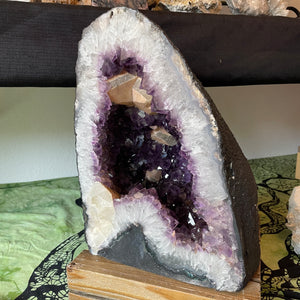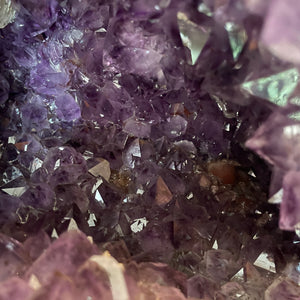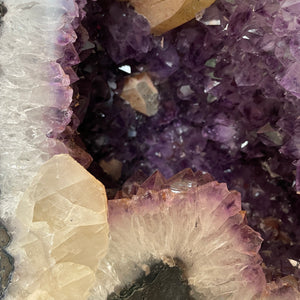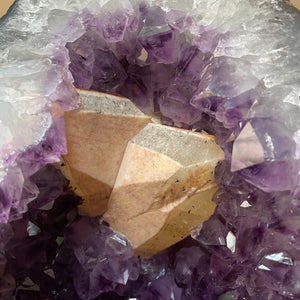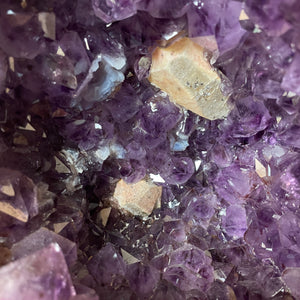 Amethyst Cavern with Calcite and Geothite
Amethyst both soothes, and stimulates, the emotions and the mind. It carries the energies of creativity, passion, fire and spirituality. In history, it had been known to suppress overindulgence and even prevent drunkenness which also helps with sobriety.
Amethyst is also a stone of protection in the physical, mental, emotional and spiritual realm. When setting a peaceful and meditative space, this tower will help still the mind and purify frequencies.
Calcite helps to focus attention and energy to accomplish your goals.
Geothite is a grounding stone as well as a third eye stone and helps to manifest visions into this physical level.
Also, be mindful of where you place Amethyst as sun exposure will change its color over time.
This gorgeous tower is from Brazil and weighs 42 lbs. The dimensions are 9.5 x 9 x 13.25 inches.