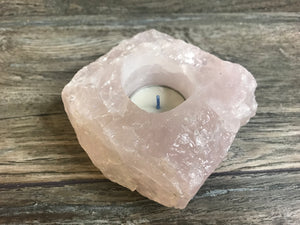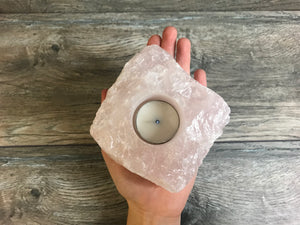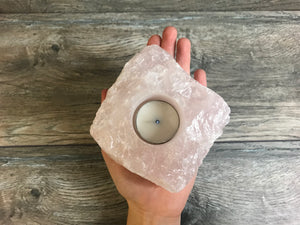 Rose Quartz Candle Holder
Rose Quartz is known as the stone of unconditional love and infinite peace. It manifests inner healing and self-love. Rose Quartz brings love and relationships towards you. It draws off negative energy and replaces it with loving vibes. It encourages self-forgiveness and acceptance, and invokes self-trust and self-worth. 
Each varies slightly. We will intuitively choose a beautiful Rose Quartz Candle Holder for you.
Comes with one tea-light.