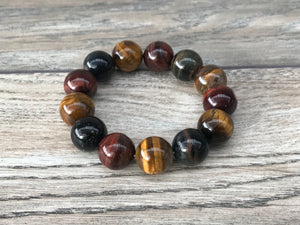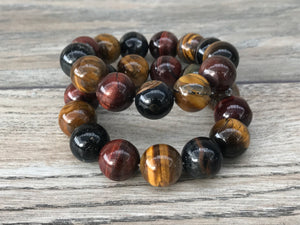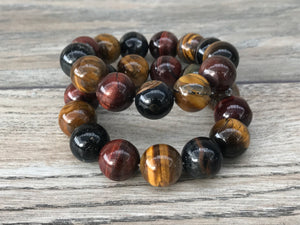 Gold, Red and Blue Tiger's Eye Bracelet
This bracelet has Gold, Red, and Blue Tiger's Eye. Tiger's Eye is a strong protection and grounding stone. It reveals one's talents and abilities, and conversely, areas that need improvement. Tiger's Eye assists in accomplishing goals and helps in resolving conflicts or dilemmas. 
14 mm beads. One size fits most. If you need a custom size, please leave a comment at checkout. Each varies slightly. We will intuitively choose a bracelet for you.