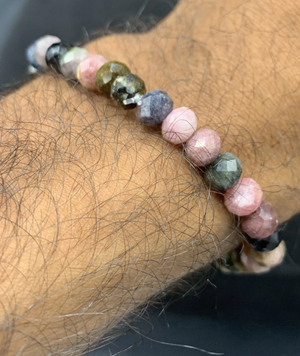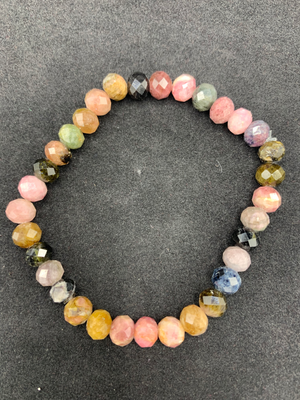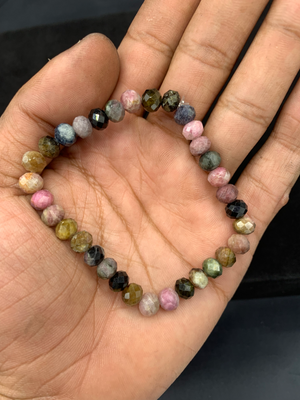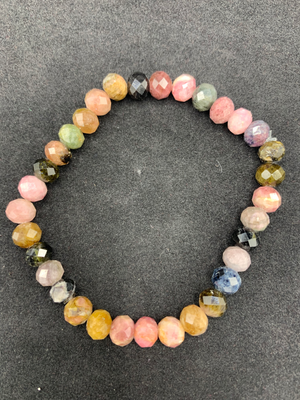 Faceted Watermelon Tourmaline Bracelet
Watermelon Tourmaline is a beautiful and vastly colorful stone. With beauty brightly displayed in the glory of its colors! Watermelon Tourmaline is effective in; grounding and balancing all of the chakras, bringing balance to the left and right hemispheres of the brain, repelling and blocking non-serving energies and psychic drainage. 
4-6mm beads. One size fits most. If you need a custom size, please leave a comment at checkout. Each varies slightly. We will intuitively choose a bracelet for you.
Sending Infinite Love and Light,
     Manifest The Best