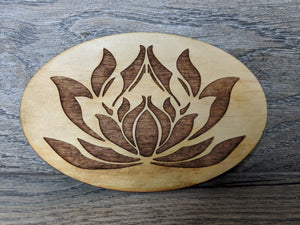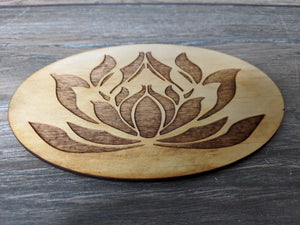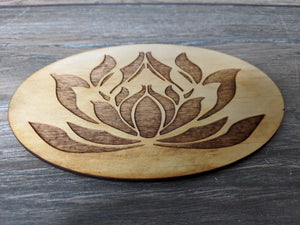 This Lotus crystal grid contains a sacred triangle in the center and is made out of Birch wood. It can hold a crystal sphere. We make these to order, you can choose between 5 x 3.5" or 10 x 8" and 1/4 inch thick.
We combine shipping on multiple grid orders. Any overages will be refunded.
Crystal grid and healing sets are groups of stones that go together for specific purposes. They are used for energy work such as Reiki healing, ritual magic, and intention setting. Some are generalized and others have specific purposes.